It's been a while since I've updated my website, so here is some progress on the Jug. It will continue to be a (very) slow build though, because I will make room for another ARF inbetween, but first…
Time to remove the sheeting on the underside of the wing where the servo hatches will come: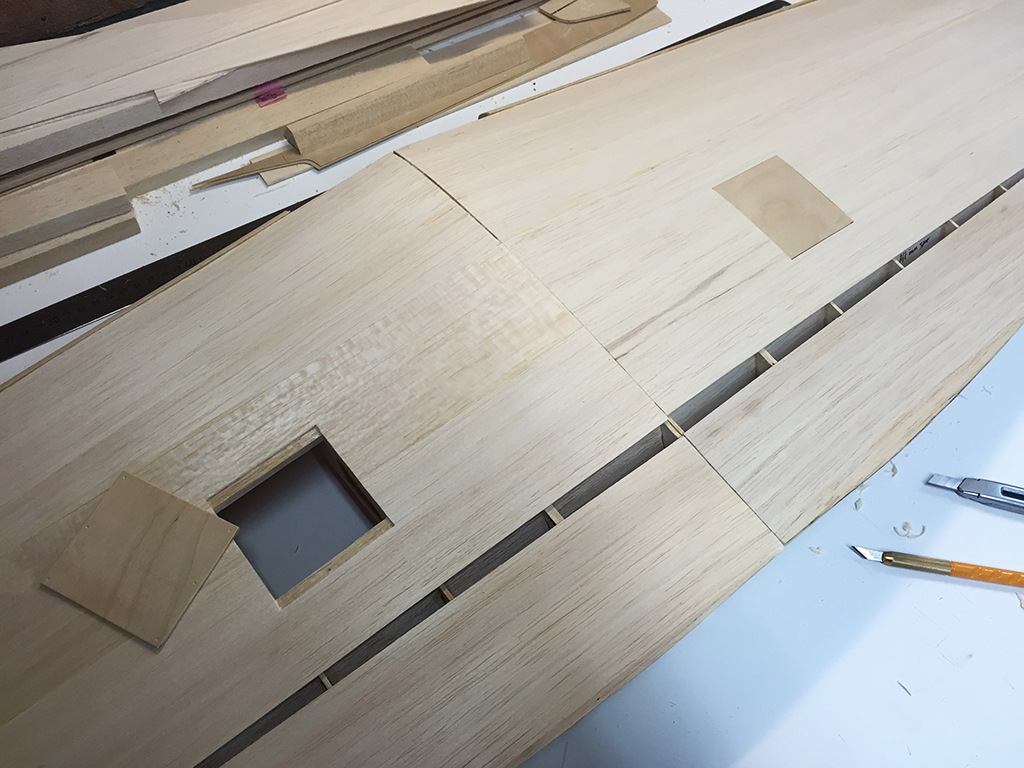 Two hatches (for the flaps) were included in the kit, but I also had to make two of them myself for the ailerons, as I changed the setup to four servo's. Everything went great, except for the last one. I placed one of the servo rails on the wrong side of my pencil mark, before sheeting the wing. It was a delicate little job to fix this with the balsa sheeting already in place, but with the right tools I managed to cut out the old spar and glue in a new one with damaging the structure or the sheeting (you can see where the old one was in the ribs):
All four hatches are done, great fit too!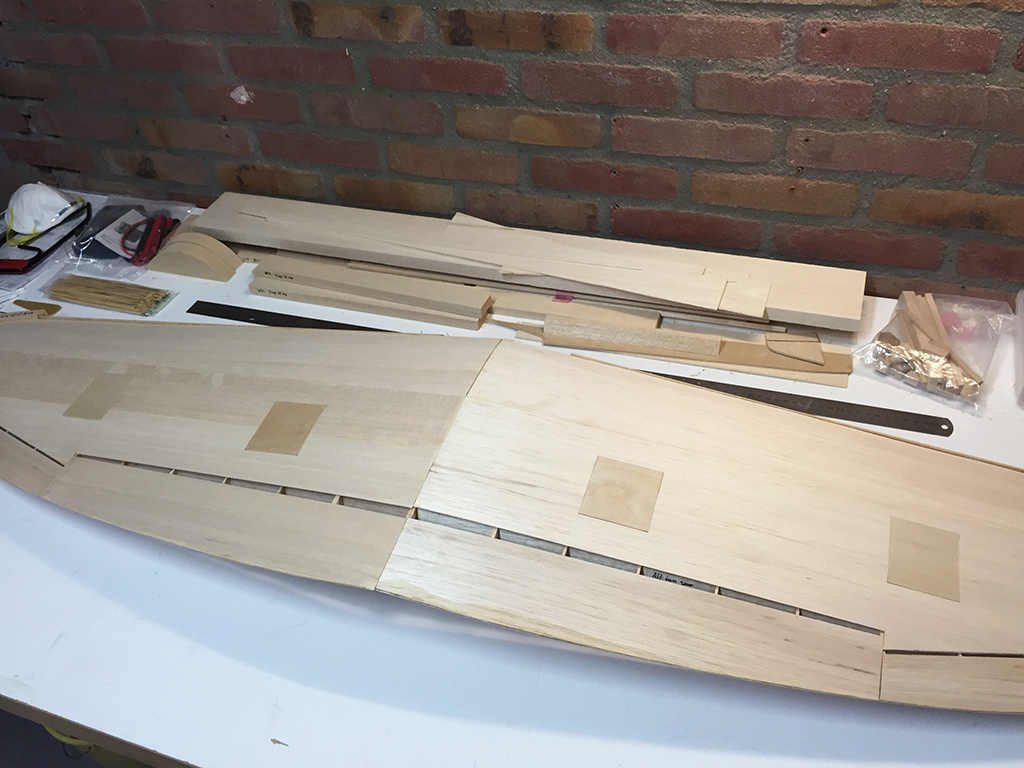 Now onto the cut outs for the wheels. This is how the manual recommends to do it, a kind of minimal cutout without using doors: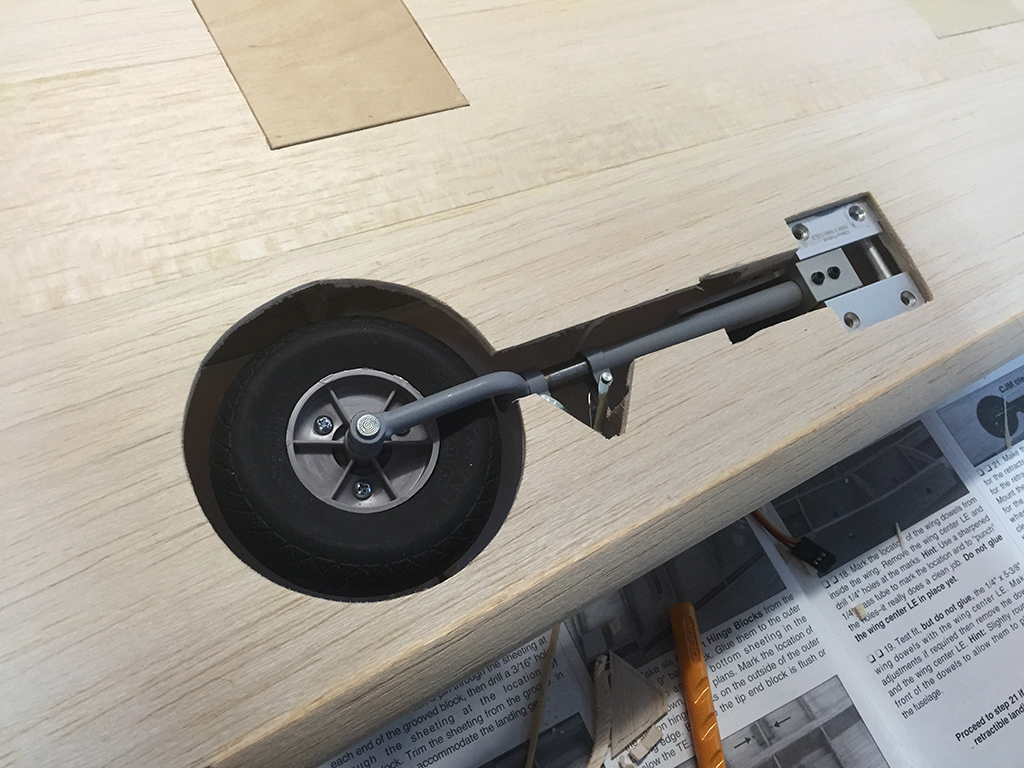 And the second one finished as well: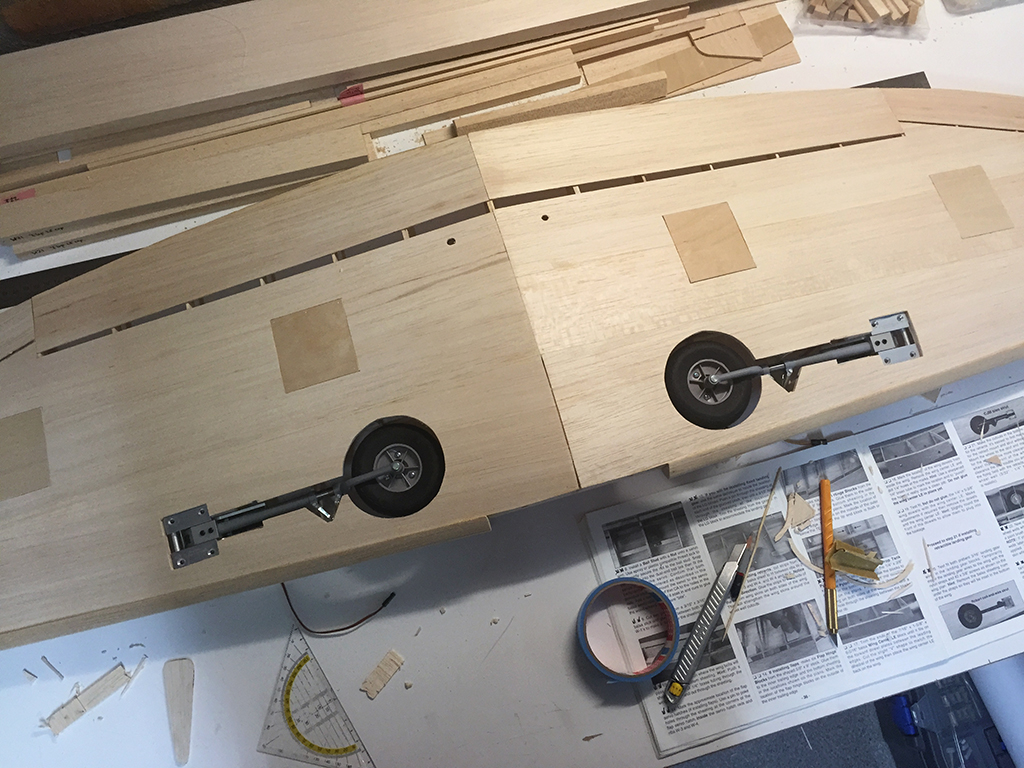 It's still a rough cut out, but I first need to decide if I go with this route, or add doors to it (then I will need to cut out a larger part of the sheeting to accomodate for the doors). Retracted this is okay, but with the wheels down it will probably not look right without the gear doors…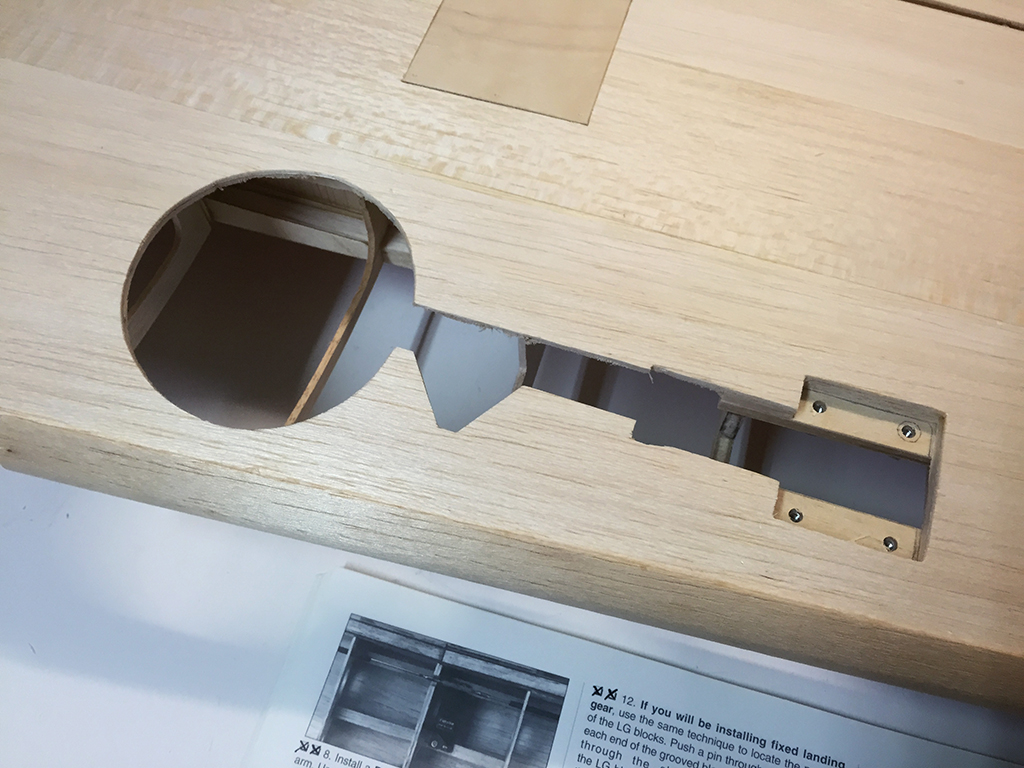 So I took out the doors from the kit, actually intended for the fixed gear and, hence, they will not fit the smaller size of the retracted wheels. The doors are even larger than the space between leading edge and main spar! Next to that, the upper doors are too short: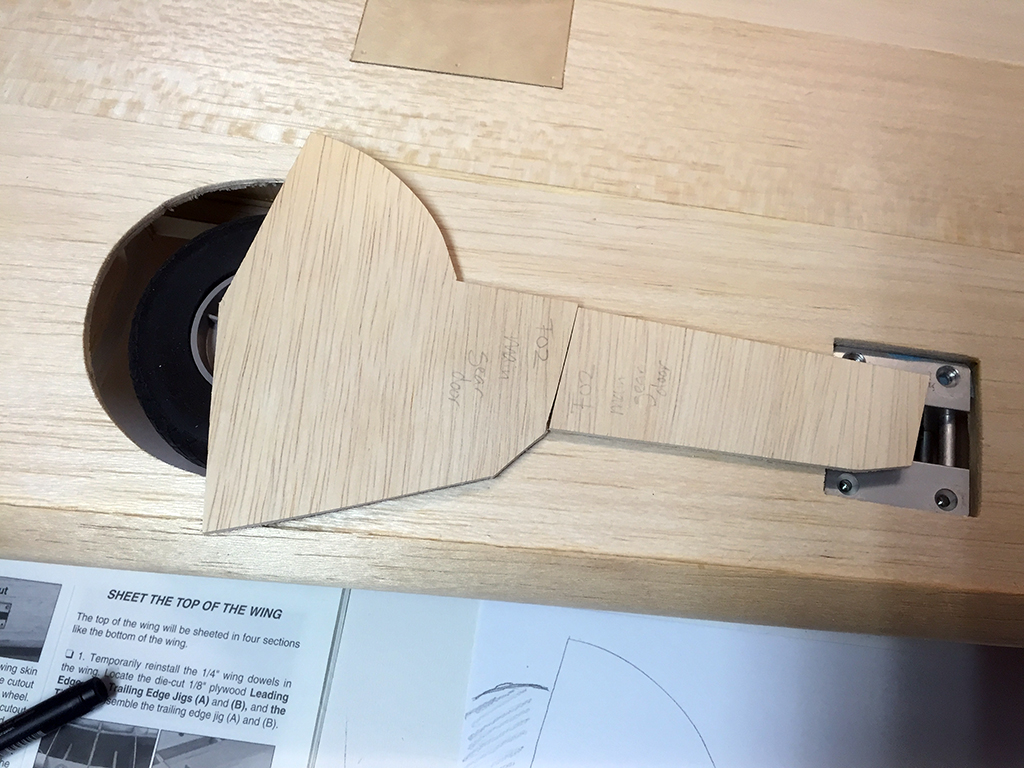 Back to the drawing board it is! This drawing shows the original doors in pencil and the minimum required area in black pen. But the latter doesn't look right either, because they deviate a lot from the scale lines. Will need some revisions: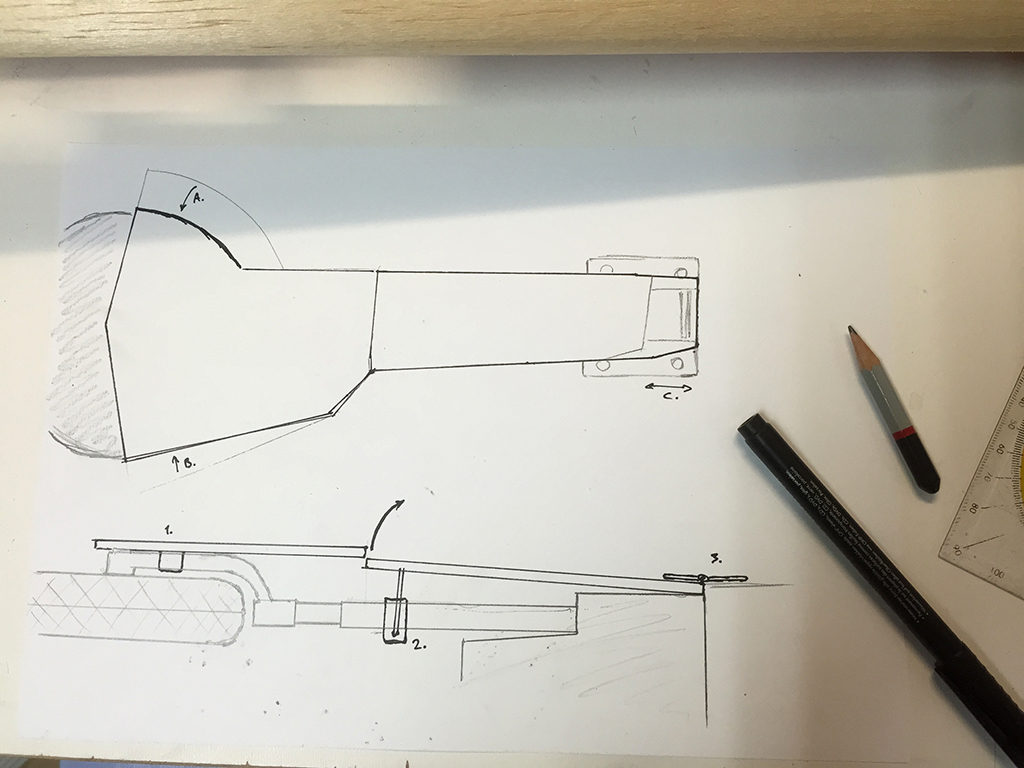 The drawing also shows the mechanism I would like to use. Door 1. will be fixed to the lower leg of the retracts. Door 2. will get a hinge near the base of the legs and will be fixed to the upper leg of the retracts with a wire that is able to rotate. This makes it possible for door 2. to move together with the leg, sliding under door 1. This is a common method, but I will probably still fabricate all parts myself. The doors also shouldn't be flat, but they need to follow the airfoil shape.