Time for another very small update.
I glued the headstock veneers (0.6 mm Wenge and 2 mm Flamed Maple) on today, using a lot of clamps: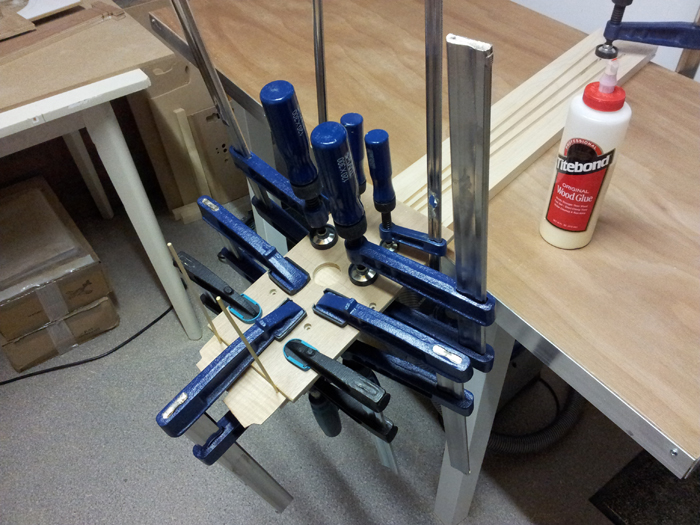 I did the alignment with cocktail sticks for the first time and I liked it! Spot on alignment and no shifting at all: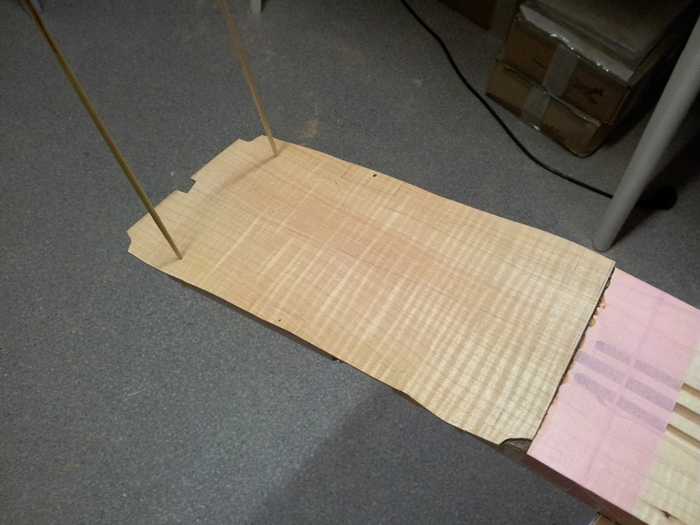 So, this is the neck in progress as I have it right now: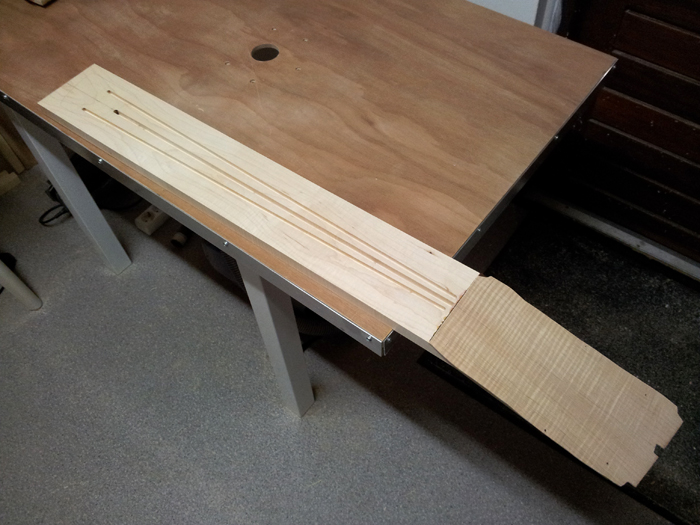 Not sure if I'll make some progress next week, because I have to learn for a Microsoft exam on Friday, but I now only need to clean up the joint under the nut, file in the truss rod access cavity and then, I'm ready to cut out the neck! I might glue in the rods before I do that, but it's going to be fun .