Finally! Some real sawdust!
Started cutting the body, using a jigsaw (high on my wishlist: a bandsaw). The pink tape is 'sensative masking tape', reduced stickiness.. to prevent grain tear out (not likely on ash, but oh well). It's there because otherwise the feet of the jigsaw leaves some marks in the wood.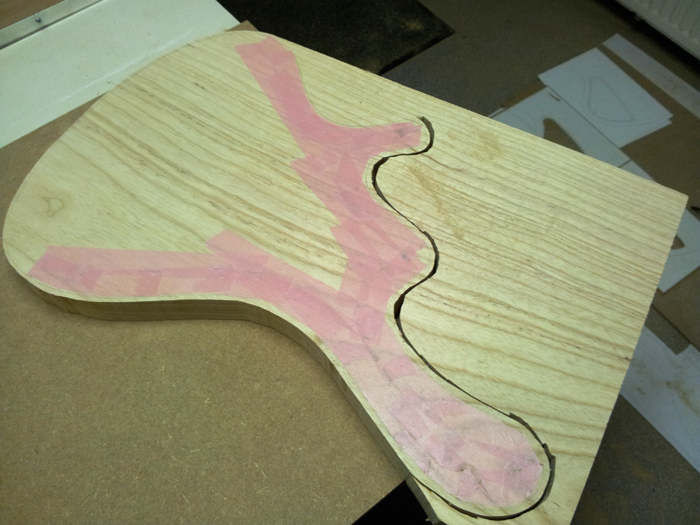 Here it is, the rough cut body. Maybe not the greatest piece of swamp ash, but I still like the grain and it's a great body wood I think.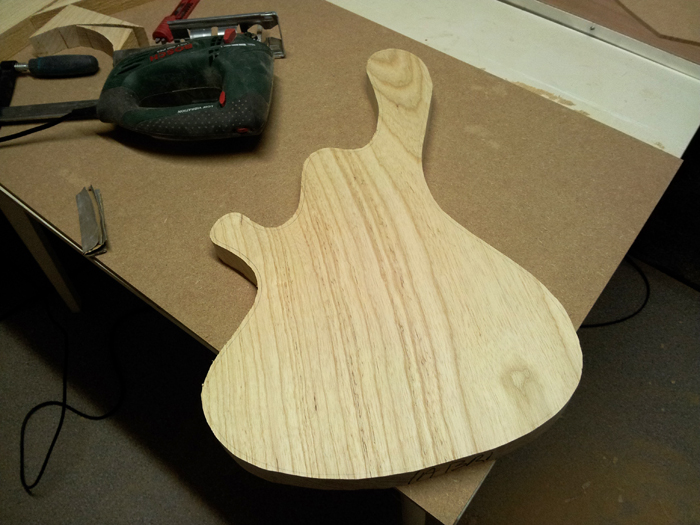 Aligning and attaching the template…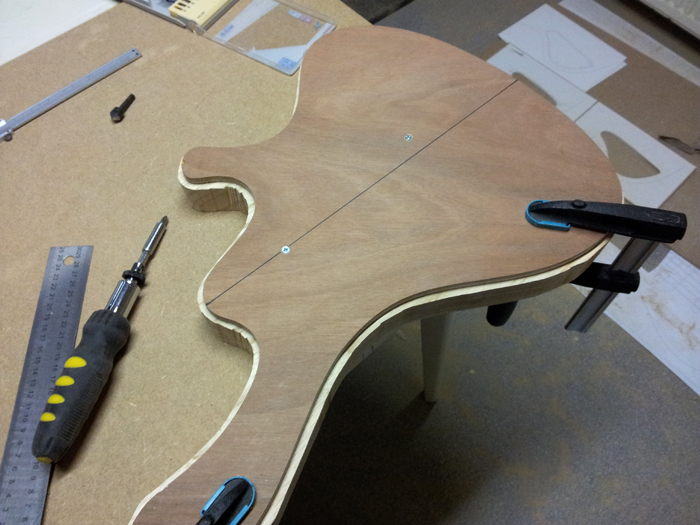 And started routing. I will continue tomorrow as it's past 11 PM right now..