Since I'm figuring things out and mostly sourcing materials, getting price quotes and deciding on the wood, I spent the last few days making a nice flat workbench that doubles as a very basic router table.
This is the result (without the router attached). I may stain it with transparant wood stain for protection, note sure..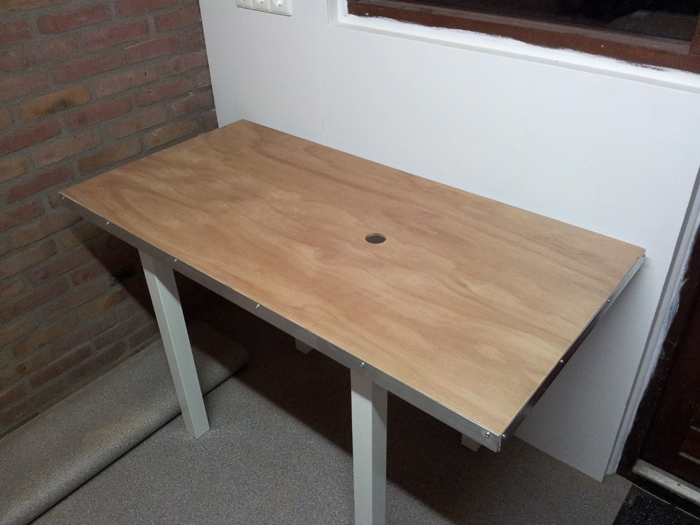 It's 1.5" thick (high quality plywood and MDF sandwich) and it has aluminum profiles on the sides to keep it from bending. That's also the reason the legs aren't on the outer corners.. Behind the hole I routed a seat for my router, so I can basically swap the base plate of my router with this table . Not very easy to attach, but it works and the whole thing only cost me like 50 dollars.
Back to the bass:
The fingerboard probably is going to be Macassar Ebony (or maybe Pau Ferro but I think not). The body could be a two piece Swamp Ash, which is easy to drill the wiring channels before glueing the body halves together, but I'd rather buy a single piece for the looks. Furthermore I'm probably going to put an accent veneer between top and body.
I'm almost sure the headstock will be angled (13 degrees) and I almost finished the drawing of the volute.