Today I received some very good news from Ramses! The plans and laser cut wood are ready!! All laid out it's quite an impressive stack of wood and paper. Here's a video by Ramses showing the full kit:
And a nice overview of all the contents as well, together with some close ups: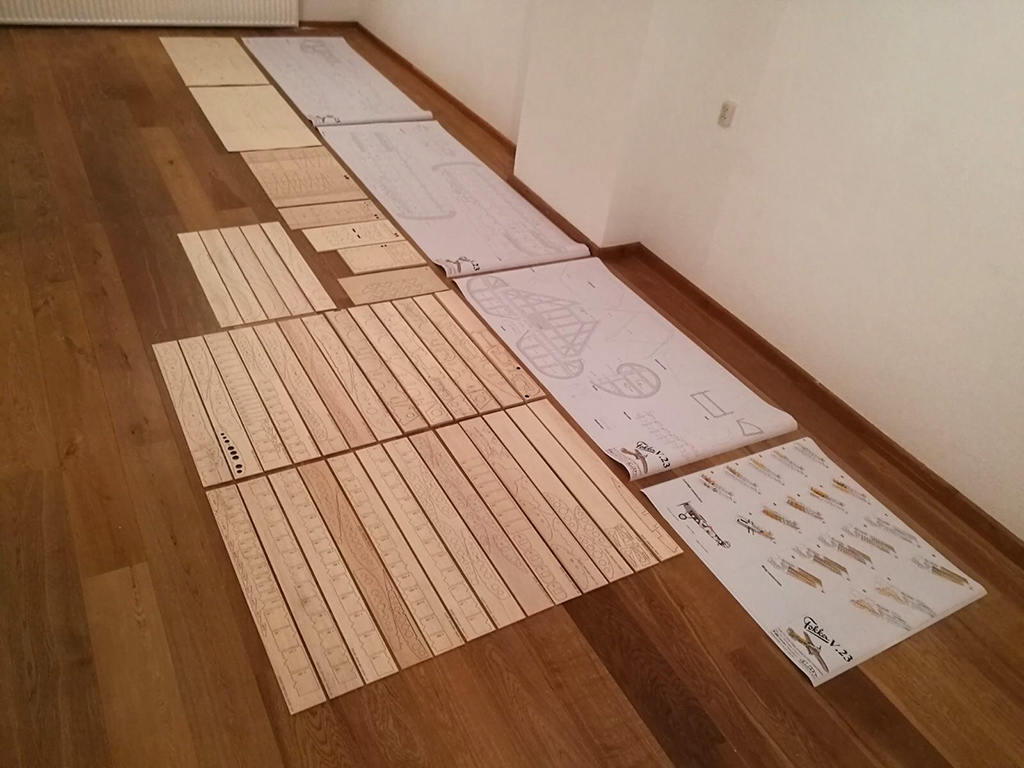 The fuselage plans: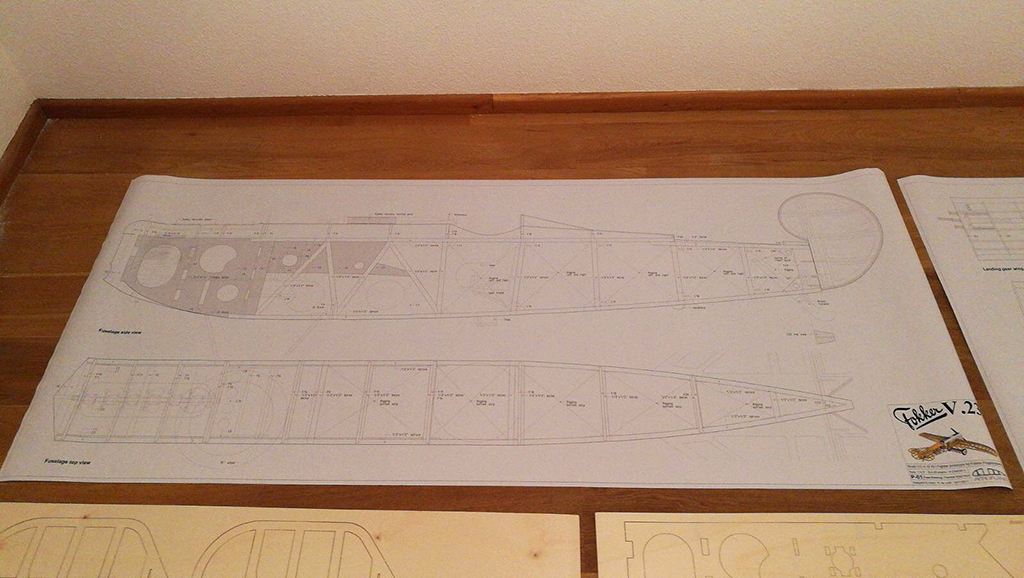 One of the largest cut parts, the front fuselage sides. Both looking awesome and reassuring that this kit could possible go together quite fast with all this guidance: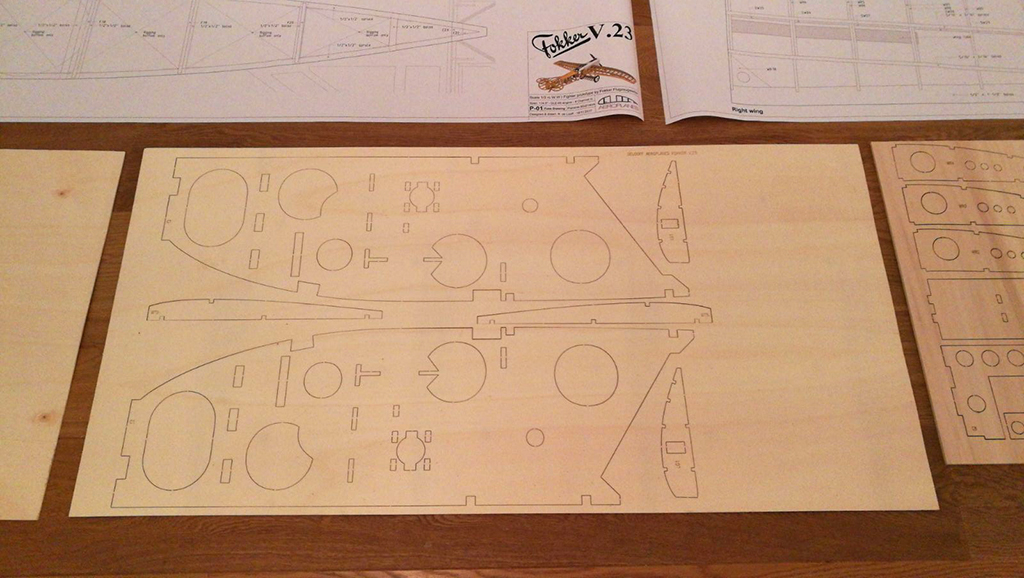 And a nice picture of some ribs… when built up this wing will be a pity to cover in balsa skin I reckon':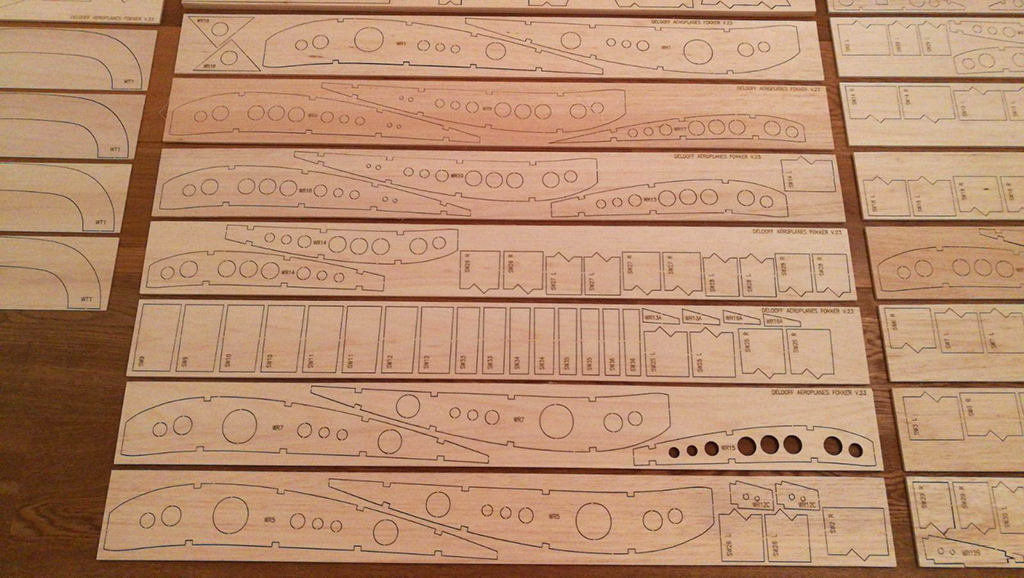 Concluding with an overview of the design and intended building process by Ramses, which gives a nice impression of the plane and its construction:
Meanwhile I've ordered the wood, the GTM Lozenge fabric for the fuselage and some parts for the dummy engine. Currently looking for a suitable pilot and the rounding up the research for the real engine for this plane. Almost time to start building!