After checking everything again I prepared for drilling one of the scariest mounting holes of the bass: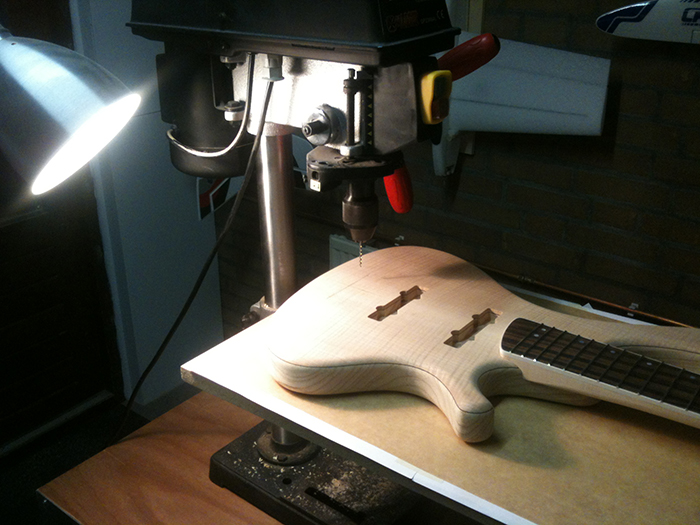 And ready. Drilled exactly on the marked spots. So far, so good: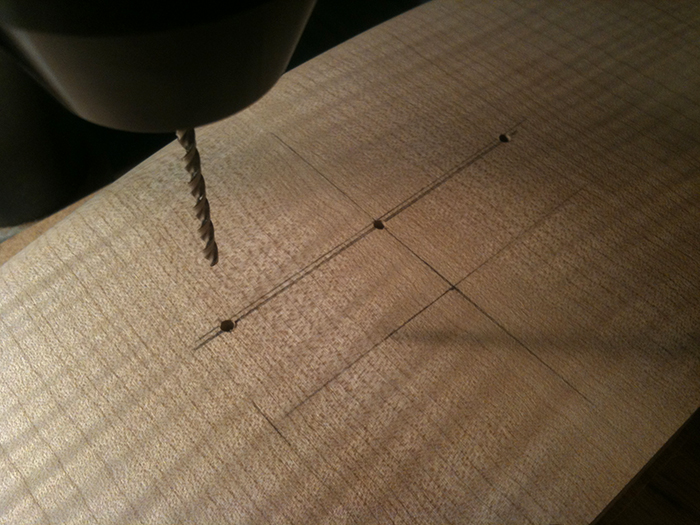 And the result: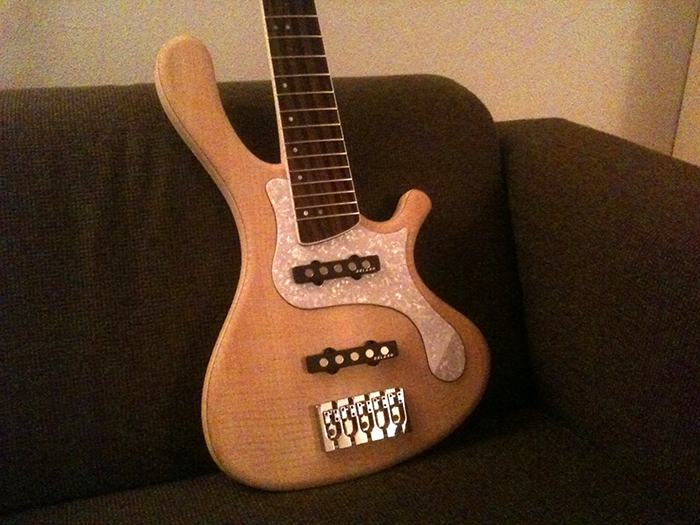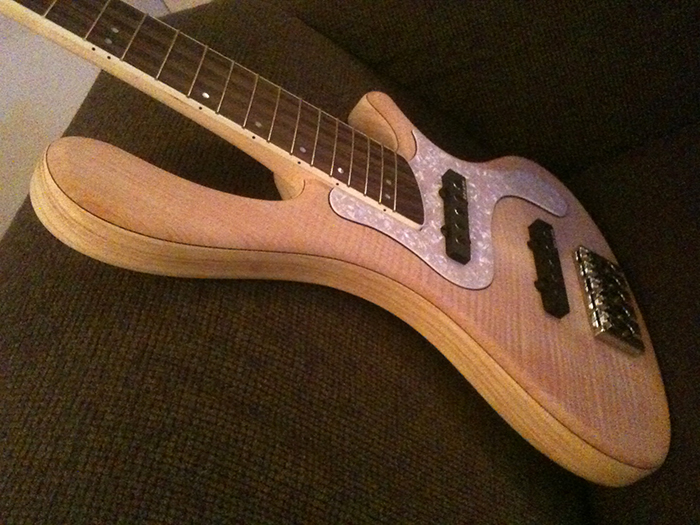 String through holes are yet to be made. I tried fitting them in 11 mm holes and it's a bit loose, but with only one to two layers of masking tape it's a snug fit. With the finish incorporated, 11 mm is probably going to do the trick. Now I need to find a way to make the five holes align perfectly.
Only 49 holes left. And the neck profile.