Tonight I did some tests for the fingerboard. I routed the roundover at the nut end of the fb (I am going to place the nut in the fingerboard, not against it). I think I will hand shape it afterwards, but this is a good starting point. It's going to be radiused afterwards anyway, but this will be done before it goes on the neck. I also did my first ever pearl dot inlay, not difficult at all, but I still wanted a test before I started drilling in the fb itself. By the way, I used gold pearl I had lying around; for this bass it's going to be white mop instead of the 'gold'. My test piece: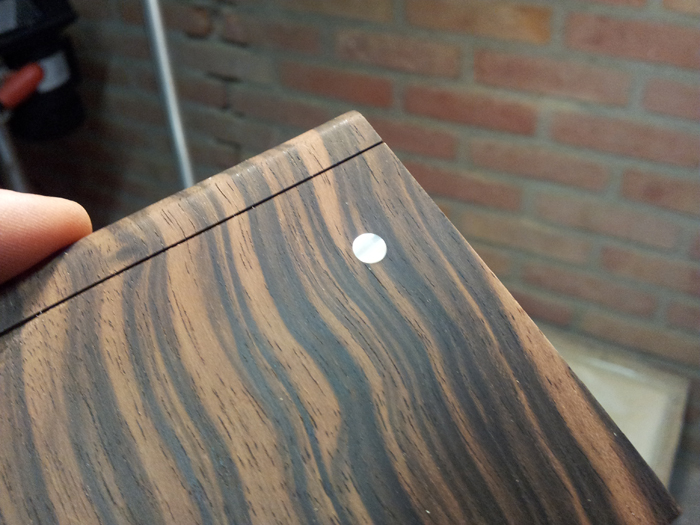 (The photograph doesn't really show the quality of the pearl, it actually looks a lot better then this….)
And this is how the transition is going to look roughly: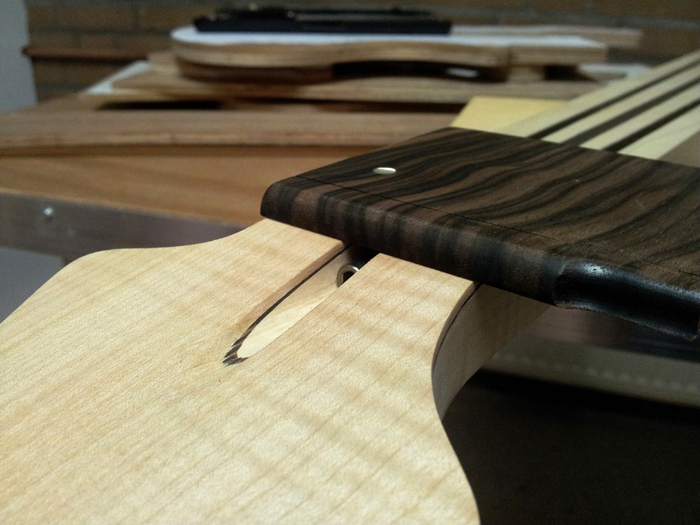 My drawing / original design has 6 mm dots. But actually, I like the 5 mm ones quite a lot! So, now I'm in doubt… There's very little space for two offset 6 mm dots in the 24th fret and since I'm doing an offset layout, I think 5 mm looks a little bit more subtle than 6 mm dots.. which look better when placed on the centerline. This is a test with 5 mm dots: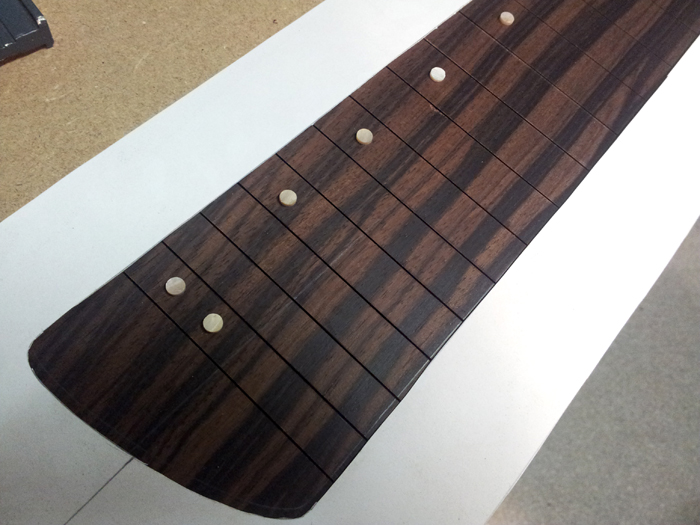 Next time I will probably cut out the slot for the nut, route the fb ending roundover, rough taper and glue the fingerboard on. Not sure yet if I drill for the dots before or after glueing the fb to the neck. Oh, and the truss rod will go in without glue, I'll just slide it in there.