Tonight I spent a few hours sanding the body with 80 grit to smooth out the roundovers and remove minor marks from the router and planer. Now the body is ready for further carvings / routings. Not much difference with previous pictures, but otherwise it would be a rather uninteresting post: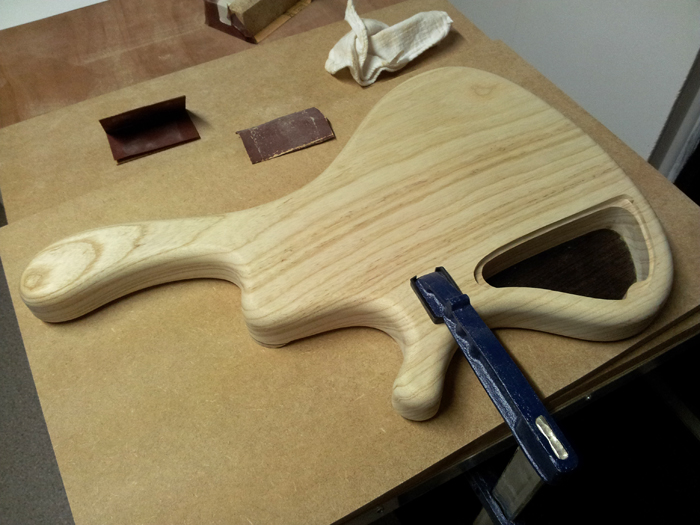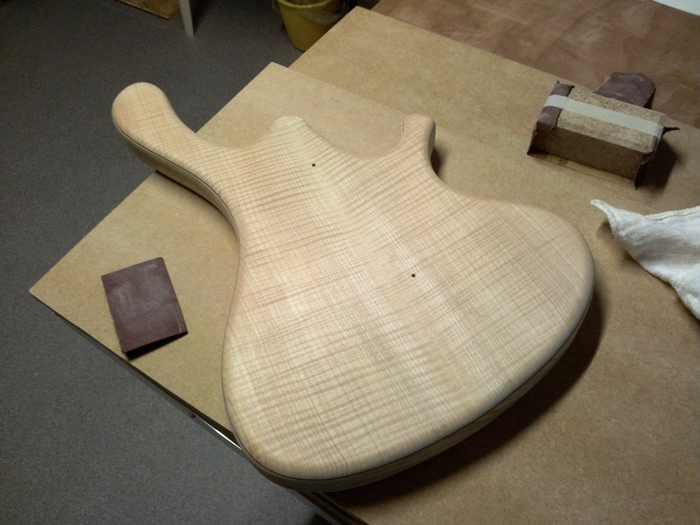 Furthermore I made these pictures to see how the Macassar fingerboard blank looks on the body: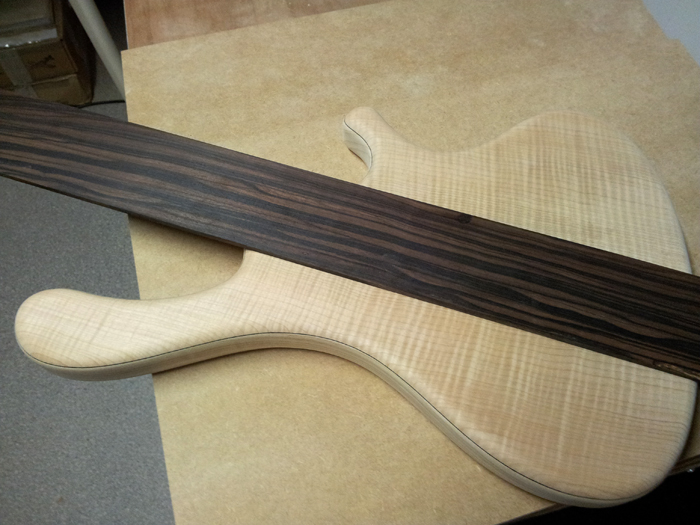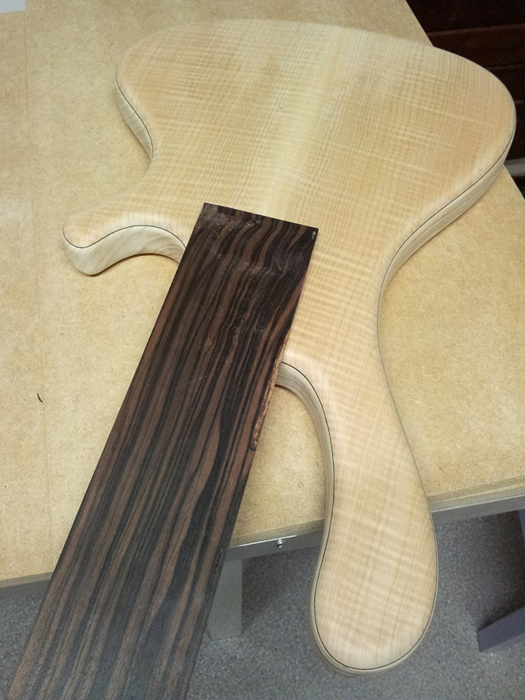 Right now I'm a little bit in doubt about the pickguard and pearl block inlays, as they take away a considerable part of those good looking woods….
.. to be continued!