I don't want to assemble and glue the fuselage before I'm absolutely 100% sure about the firewall and the attachment of the landing gear struts. To prepare for this step I did an alignment test, and it seems that I can get it nice and straight with only a couple of extra clamps: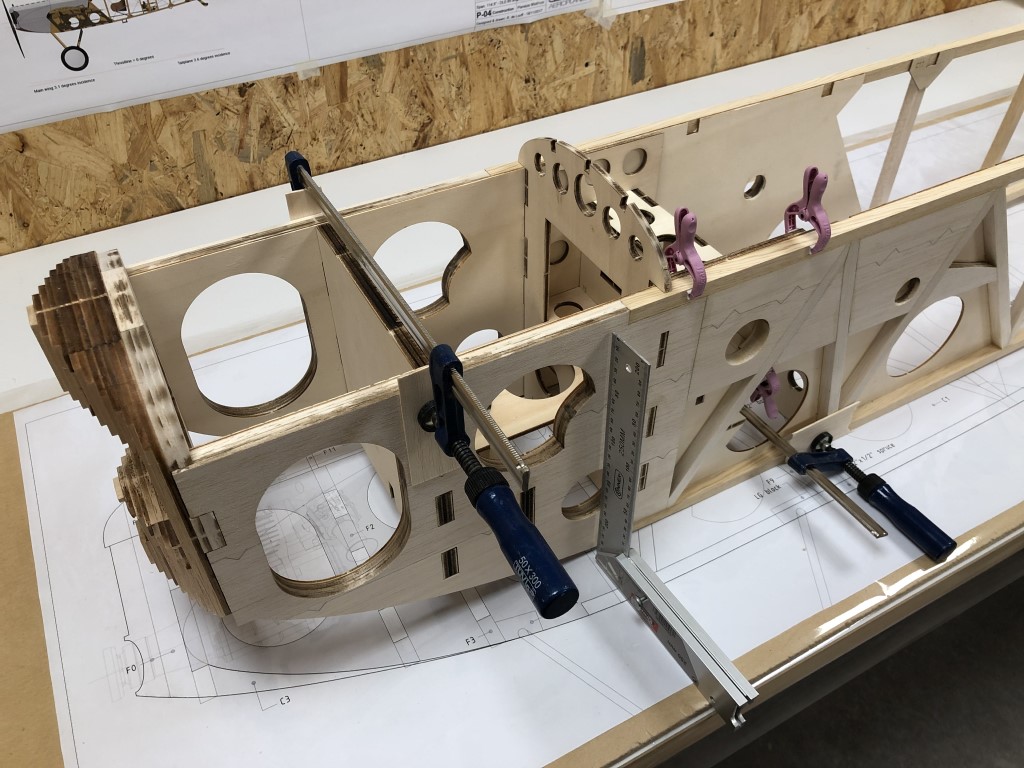 Couldn't resist putting the tail pieces on there as well. Looks very good, nice and straight. I will do another test including the wing tubes before final assembly, making sure they are perfectly parallel and horizontal. Thinking about using 24h epoxy so I have the time to clamp and align everything without having to rush while the glue sets. If I would use white glue, gluing part by part, I probably would build up quite a deviation over that long fuse, giving me no options to do some final fine-tuning and alignment.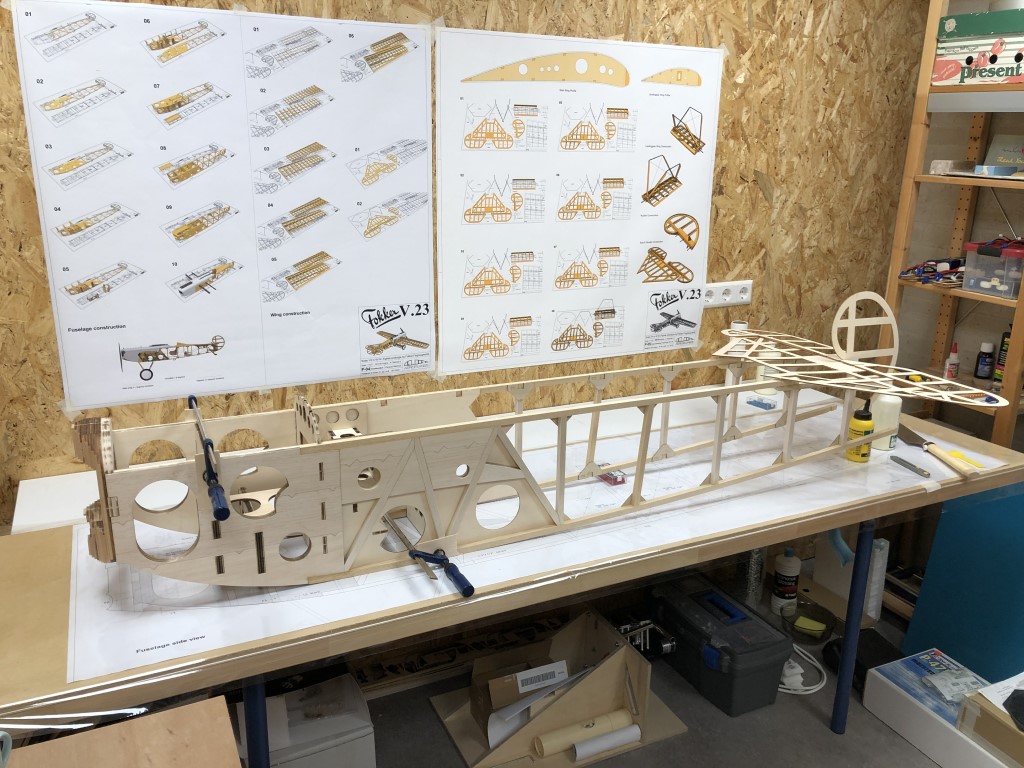 Before I can assemble the fuselage, I also need to finish the servo tray. Easier now it's not in yet. I want to place one rudder servo and two elevator servos in here. And I want to leave options open, so I can decide whether to run them on one channel with a split cable, or run them on a separate channel each. The latter is way nicer, but I'd need a new radio. Also, this way I can still decide to orientate them pointing either inward or outward, depending on what gives the nicest geometry for the push-rods. So, I drew a template in CAD: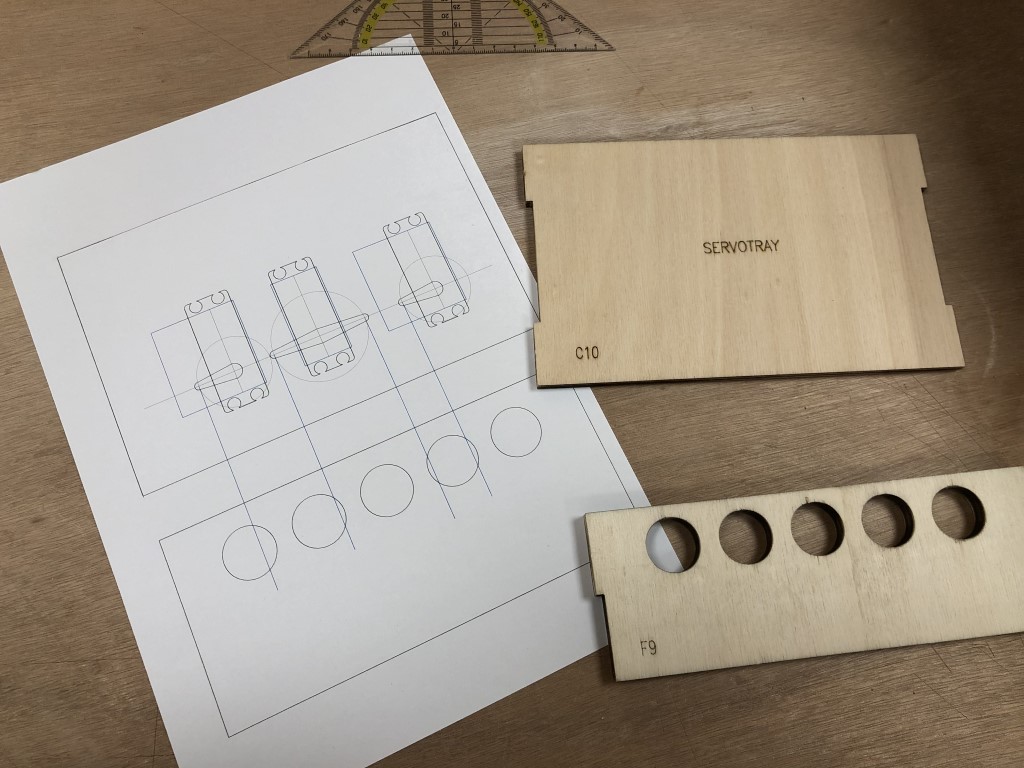 And cut the holes in the tray nice and straight: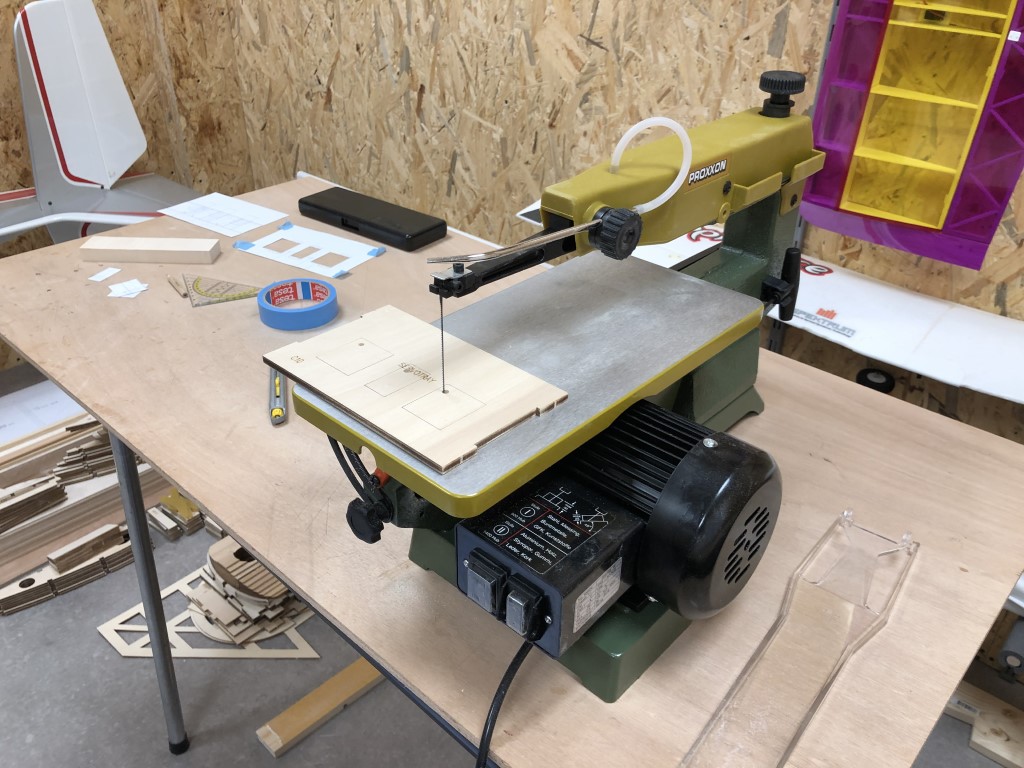 Another small job finished: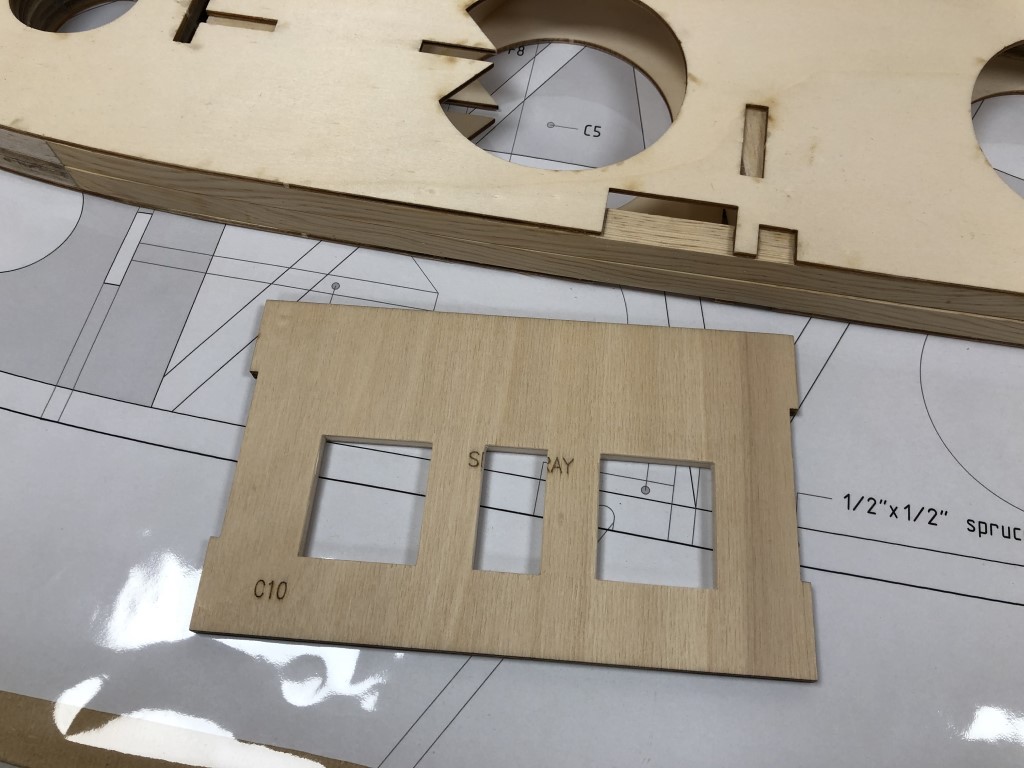 Then onto the landing gear blocks. The plans suggest using basswood, but the stock LG blocks are not big enough, so I decided to cut them myself from a larger block of basswood. One of the sides is angled, which can be cut with the scroll saw perfectly well, if you're patient: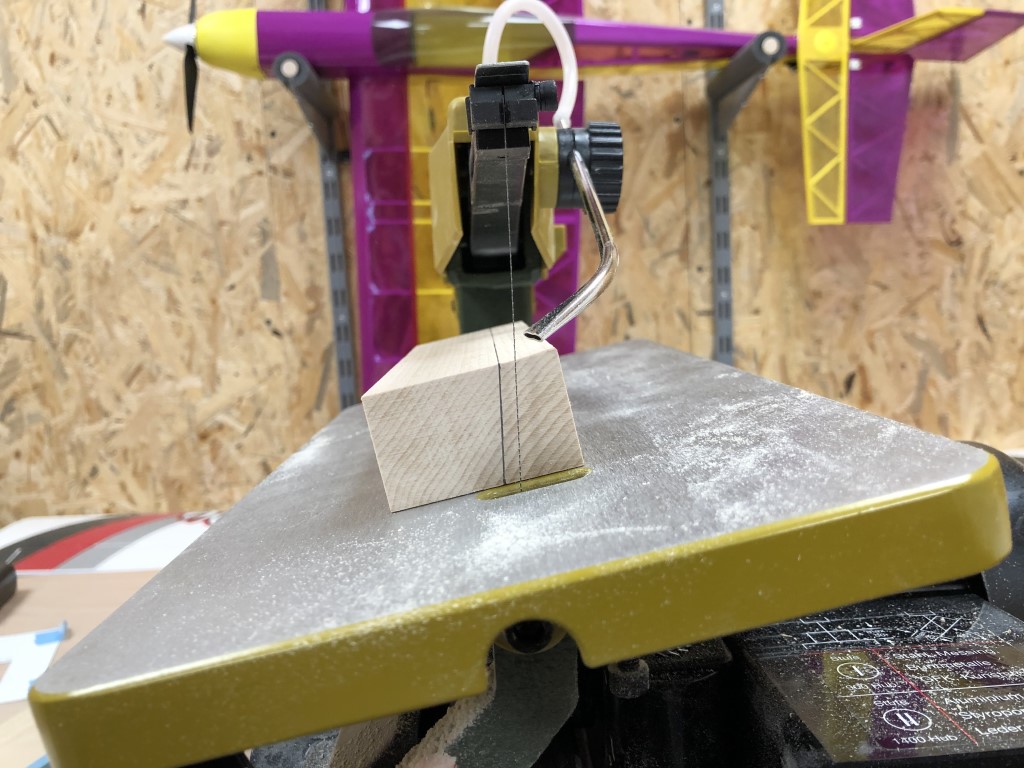 After finish sanding the cut blocks to the exact dimensions they came out very nice: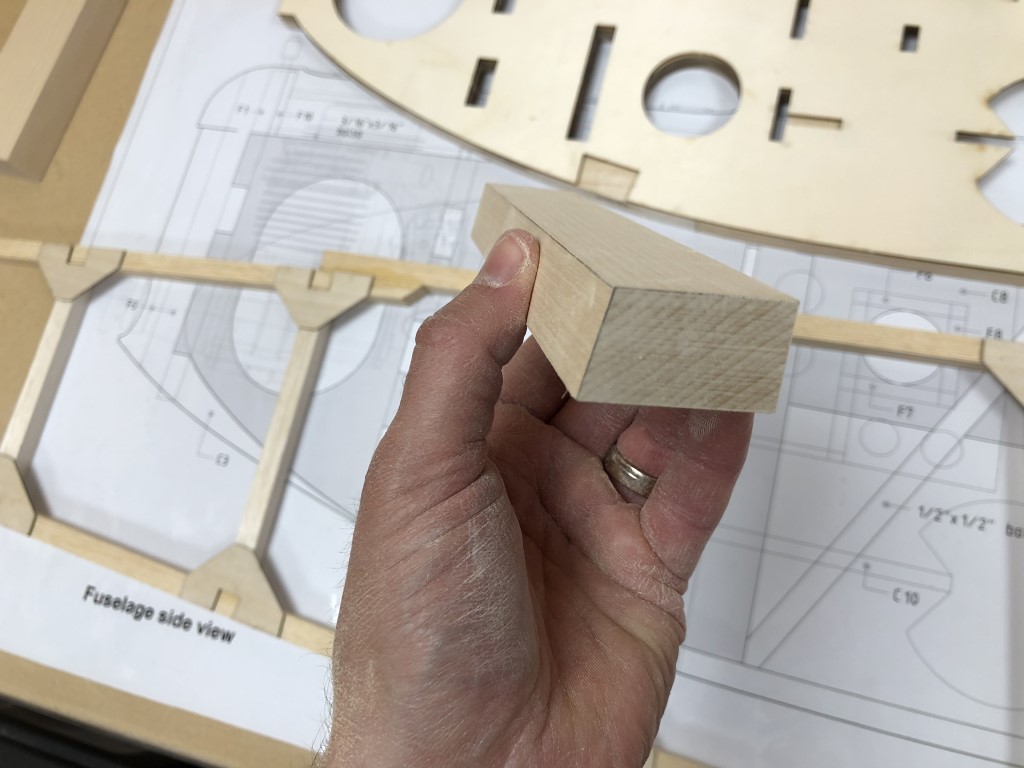 And the fit is just per-fect! Fits like a glove: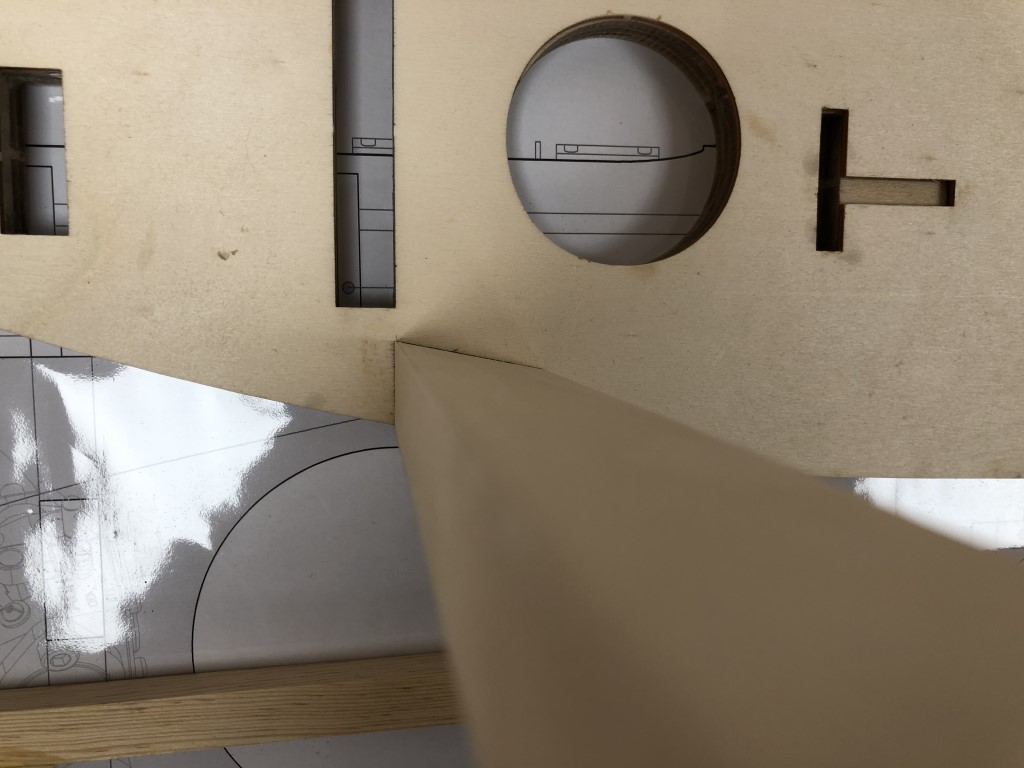 One more for the back and they're ready, apart from the routed slots for the spring steel landing gear struts. I don't want to route those slots before I'm sure about the wire thickness of the spring steel, so I'll leave them like this and move on to the landing gear and its wing first: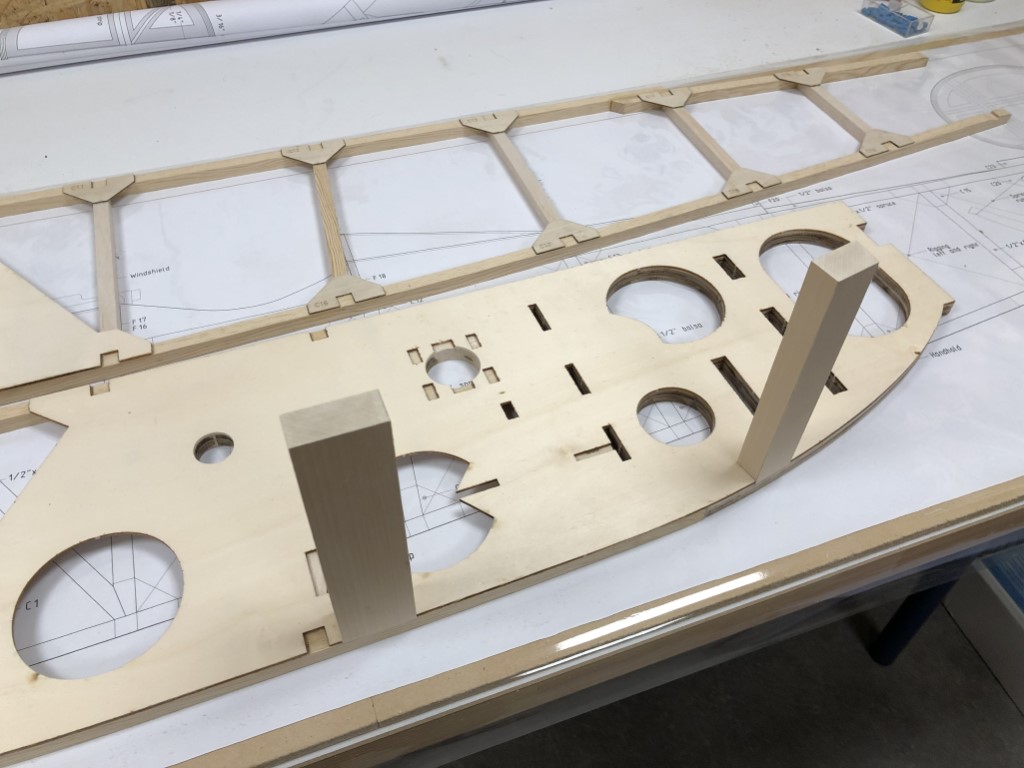 I'm making good progress, but can't finish up the fuselage before the exhaust and landing gear are done. In the meantime I might start working on the tail surfaces to keep things going.