Hurray! I've started building on my Fokker again! And thanks guys, the new workshop was a lot of work, but I'm so happy with it. Glad I took the effort to get it finished to this level before continuing the build.
Last weekend I managed to arrange and build a new, larger and more sturdy building table, measuring 230 x 95 cm, which should be large enough for this build: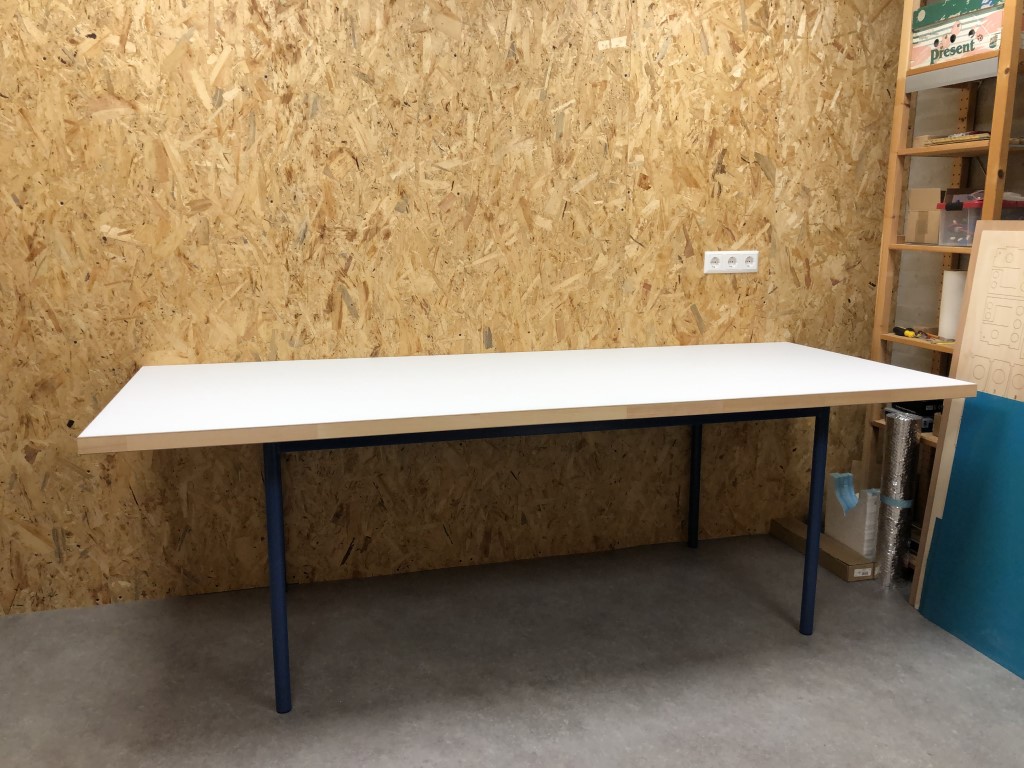 The first step is to cut out all the new parts I've received from Ramses. This being a prototype build, I discovered some issues before I had to pause the build: the wing tube holes didn't have the correct diameter and one sheet of ply had an incorrect thickness, which doesn't work well with all the tabs of the self-aligning structure. With the new sheet, everything fits like a glove: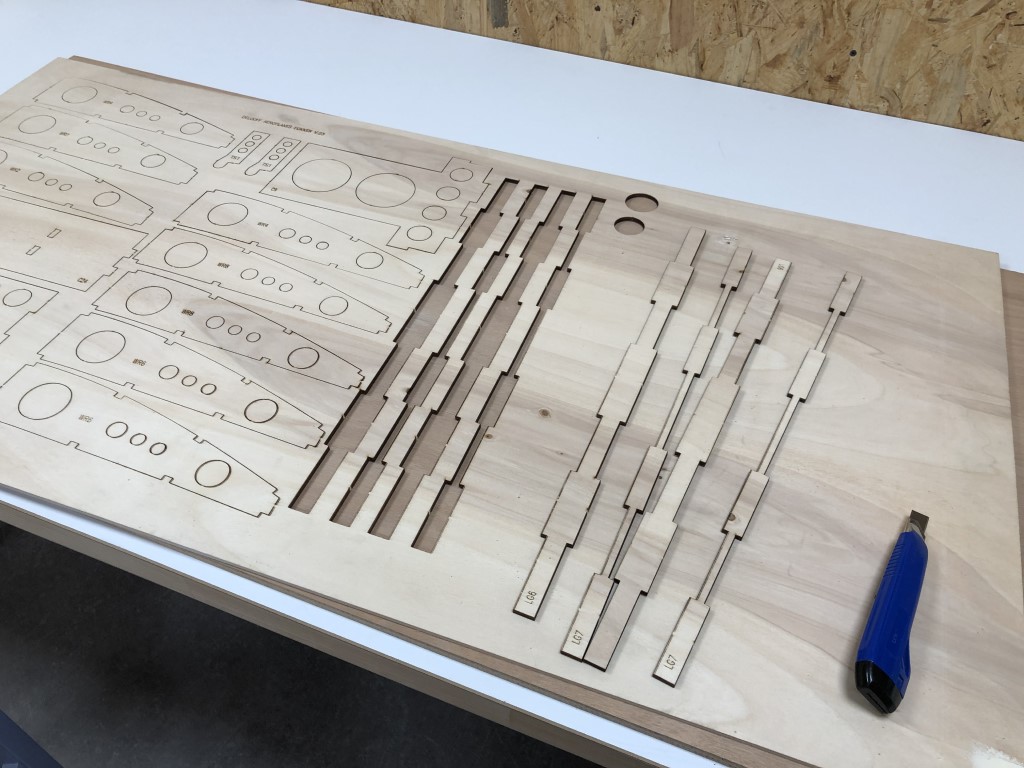 Also, we've discovered that the thicker balsa parts (1/2″ and 3/4″ thick parts) didn't cope well with the laser cutter: the sides burned so much they got skewed considerably. This meant that after sanding, parts didn't fit anymore. Ramses came up with the solution of cutting several thinner sheets, requiring laminating the parts to get to the same thickness. The fit is perfect now, but the parts count exploded :-).. I already cut 110 new parts tonight and I guess I am a little over half way. But removing parts from a laser cut sheet is very easy, so no issue at all. This is my new stash for tonight, waiting for some sandpaper and glue: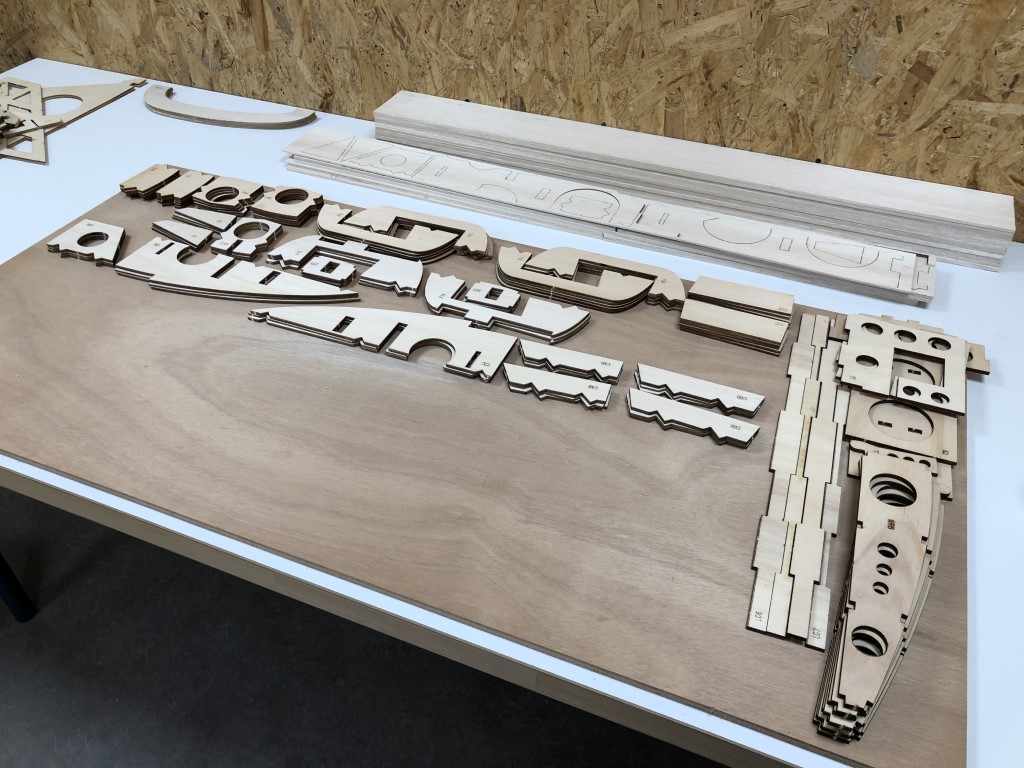 Very happy with the elegant solutions and new parts Ramses. And thanks for your patience while pausing the build during my relocation!